GOATHLETICS
GoAthletics Inc. is a Canadian based company that works directly and exclusively with JOMA Sports - Spain. We carry the latest JOMA team sport uniforms providing a large variety of styles and prices. Whether you're a school, college, sports club or academy, GoAthletics would be pleased to take care of all your sporting uniform needs. Let us help you find the right sport uniform at the right price for you today!
There's so much to see here. So, take your time, look around, and learn all there is to know about us. We hope you enjoy our site and if you have any questions, please  contact us and we will be happy to help.
JOMA SPORT
JOMA is a very well-known, reputable and reliable Spanish company that specializes in clothing for soccer and futsal. The JOMA brand has a very strong presence in Spain, Europe and other countries around the world. A milestone for JOMA was the 2016 Summer Olympics in Rio de Janeiro, when nine countries such as: Spain, Portugal and Mexico chose JOMA to be their official Olympic supplier. Today many teams around the world such as Swansea City AFC, Torino F.C., Atalanta, U.C. Sampdoria, TSG 1899 Hoffenheim, Cruz Azul, Villarreal CF, C.D. Leganes, Getafe C.F., Eibar S.D. and Toulouse F.C. among others, have reinforced the JOMA's presenceworldwide.
JOMA TEAM UNIFORMS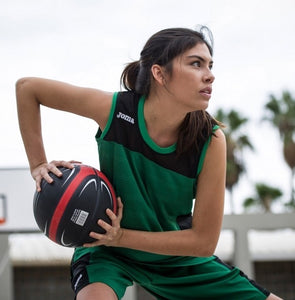 BASKETBALL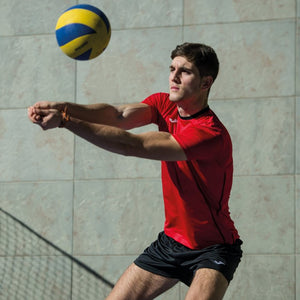 VOLLEYBALL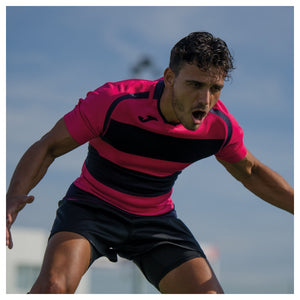 RUGBY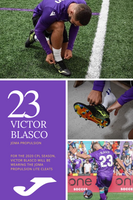 VICTOR BLASCO & JOMA PROPULSION LITE
We are proud to announce that Victor Blasco, Pacific F.C., will be wearing the JOMA Propulsion Lite cleats dusing the 2020 Canadian Professional League (CPL). 
Blasco is a very talented Spanish soccer player who grew up in professional academies including F.C. Barcelona and Cornella C.F.. He was one of the clubs stand out players in the inaugural C.P.L. season.   We are certain that a huge season awaits Blasco in this years season.
The JOMA propulsion Lite cleats have been designed for elite soccer players who are looking for a light cleat and the best fit. Every aspect of the cleat has been created using the latest technology.
NORTH YORK COSMOS S.C.
During this outdoor season, N.Y. Cosmos will be wearing as a home jersey the JOMA Supernova jersey. This jersey is being used in Spain by professional teams such as Inter Movistar . It features micro mesh technology, a sublimated print and semi-fitted pro cut. 
Visit Cosmos' Private Collection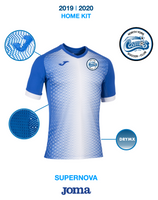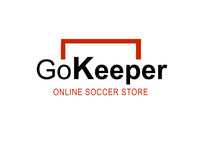 FEEL THE JOY OF BECOMING A GKLUB MEMBER!
Become a member to get access to our private collection with the latest SP goalkeeper gloves. Receive a 15% to 30% discount year round when you become a member. 
Special conditions may apply.
Go To Collection
Testimonials
We couldn't be happier with our recent purchase of the SP Earhart 2 Pro Noelia Ramos keeper gloves! My daughter was super impressed with the quality and fit. Thank you so much to Adolfo for your excellent customer service and making sure we were completely satisfied with our purchase. Trying to find a keeper glove for a female can be tricky but these gloves are an absolute dream. My daughter just recently used them at a showcase and said these officially are her favorite gloves by far! In addition the ordering online and delivery of the gloves was absolutely amazing ordered them on a Tuesday got them on a Thursday! customer reviews and testimonials to showcase your store's happy customers.

Jennifer M. - Juventus Academy Toronto
The SP No Goal Zeros have been a great glove to use. They have a great quality and fit. The way they feel on your hands is like the glove is part of your hand, which is great! The grip on the gloves is great and have a pretty good duration. You can get a lot out of this gloves.

Michael D. - Toronto F.C. III
We recently bought my son a pair of GK gloves from here and he is extremely happy with them. They fit extremely well and have great grip on them. They are high quality professional gloves. We also ordered the GK pants. They have padding on them in all the right places. My son is very happy with them and wears them to all games and practices.Not only do they sell great quality items but their customer service is outstanding! 5/5 stars from us! 

Megan D. - Cambridge
I have been using the SP No Goal Zero gloves for three weeks and they are great quality gloves. The negative cut adjusts perfectly to my hand, the removable wrist strap helps keep the glove in place, and the latex has minimal to no damage after three weeks of intense use. I would highly recommend the brand to goalkeepers in Canada.

Julian M. - Queens University Female and Kingston Clippers Youth Soccer Club Goalkeeper Coach.
I used the SP no goal zero gloves last night they where amazing, it was easier to catch the ball because of the grip and how light it is. These gloves have been the best gloves I have used so far. I would recommend them 100 percent!

Cedric N. -Edmonton F.C.
They are great! My favourite so far.

Sebastian S. - Toronto F.C. III
I bought a pair of gloves ,the quality was excellent, my son love it, he said is perfect. The customer service was amazing, they always have time to talk and help with any concerns about the product and where the product is located prior reaching home. I highly recommend. 

Freddy S, Vaughan, On, Canada
FOR ALL TYPE OF ATHELETES