At the beginning of each year it is normal to look back on the previous year's best saves, goalkeepers, cleats, etc. Today we are going to discuss our top 5 gloves for 2018. This is our ranking; our opinion. You may or may not agree! We used the following criteria to come up with our list: quality,  appearance and price.
5) SP MUSSA Duo:
The SP MUSSA glove is one of a kind in Canada. It's duo technology is used by many professional goalkeepers because it increases cushioning by 50%. It also features an extra long wristband and pre activated latex making it a professional grade glove. The only downfall to the glove could be considered its durability. Seeing that it is a professional quality glove, its resistance to abrasion is lower, just like all high quality gloves. All in all, for under $120, its one of the best gloves that you can buy in Canada.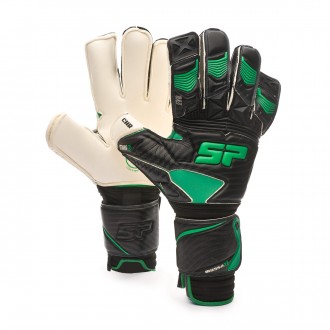 4) Uhlsport Super Grip Reflex Line:
The Supergrip line is a professional line of gloves with many modern technologies such as "high grip element" on the palm, the seamless construction and reflex cut. Despite its quality, the appearance has sparked some controversy. The Uhlsport Super Grip gloves are definitely a professional quality glove but at a very expensive price, coming in at around $275.00 for a new model. This can start to add up considering the amount of times you need to change your gloves in a season (3+) For this reason, this glove is our number 4 choice.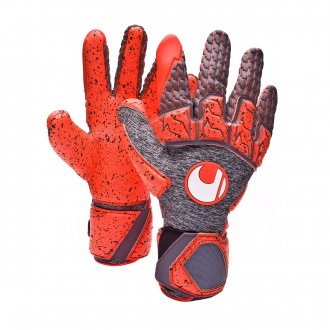 3) Rinat The Boss:
The Boss is a modern glove that also has a great quality. The Omega grip palm in 3 mm is great for any condition and the seamless construction makes for a tight fit. This glove features a negative cut which is the preferred cut by many professionals and goalkeepers around the world. Unfortunately, this glove is not widely available in Canada. The colour ways available in this glove are: orange, black/purple and lime green giving them a unique and colourful design.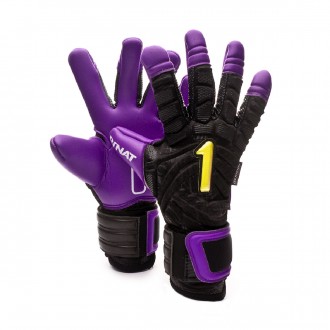 2) Reusch Supreme G3:
The Reusch Supreme G3 is an excellent glove for any professional goalkeeper. Its amazing grip in wet and dry conditions make it ideal for use in Canada. Its bright yellow colour way will make sure you are not missed on the pitch. Furthermore, its mesh backhand regulates temperature which helps you stay warm in cold weather and cool in warm weather. The only drag to Reusch's Supreme G3 glove is its supreme price of almost $310. I don't know many goalkeepers who can afford multiple pairs of this glove each year. Having said that, if you have the money, this is a great choice for you.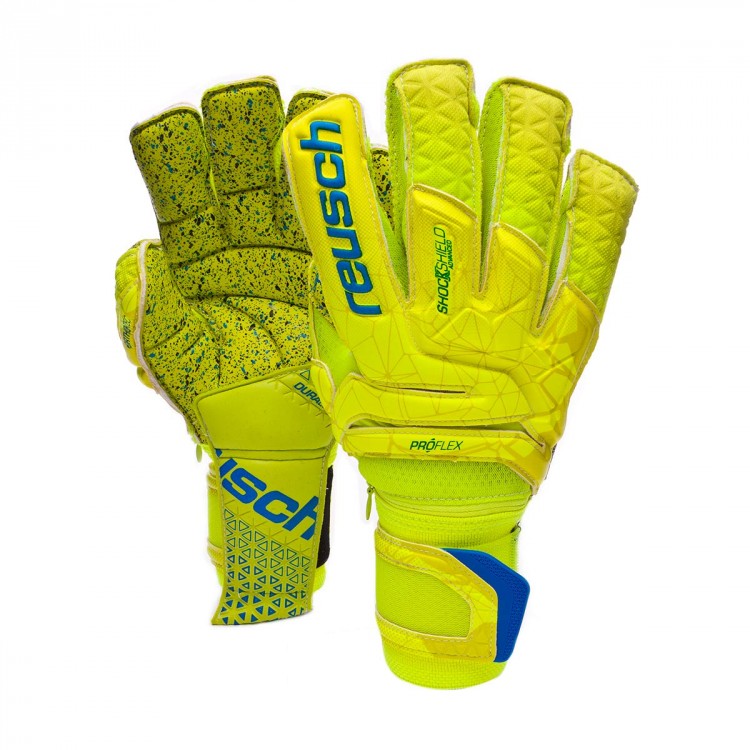 1) SP No Goal Zero:
I know what you are thinking, this is one of the gloves that we sell, but we believe that SP has been able to produce a glove that hits the mark in every category of our criteria: quality, appearance and price.
The SP No Goal Zero glove is one of the most innovative gloves on the market. Its seamless construction with a detachable wrist strap make it one of the most modern gloves available in Canada. In terms of performance, the No Goal Zero features German Giga Grip latex which is ideal for play in Canada because of its incredible grip in all weather conditions. Taking into account all of the above and its price of under $120, I believe it is fair to make it our number one glove. Don't be fooled by its price as this glove could be sold for much more.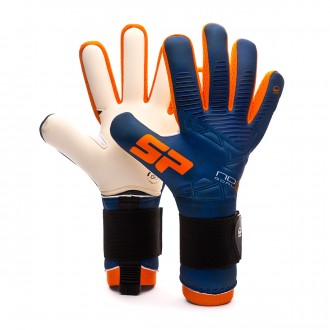 This is our list of the top 5 gloves of 2018, many of which were released near the end of the year and are still for sale now. Please don't hesitate to comment and tell us what you think the best glove of 2018 was for you.