Top 5 Goalkeepers of 2018
In this blog post, we are going to share who we believe were the top 5 goalkeepers in 2018. The main criteria for the ranking was performance with club/country, we also took into consideration any exceptional/poor performances and stats (2017-2018 and 2018-2019 season). Here are the rankings that GoKeeper has come up with for the "Best Goalkeepers of 2018". 
No.5 - Hugo Lloris
Hugo Lloris has always been in the shadows of goalkeepers like Casillas, Neuer and Buffon, but no longer. After an incredible last season where he helped the Spurs to an incredible third place finish and France to a second FIFA World Cup, he must be included in the top 5 goalkeepers of 2018. Lloris was the first choice goalkeeper for the Spurs last year and he played a huge role helping them to the third place finish in the Premier League and also to advancing out of the group stages of the Champions League. It must be said that Lloris' really stood out as France's first choice goalkeeper at the 2018 FIFA World Cup. At the World Cup, he had many outstanding performances and without him, France's World Cup run could have been very different. If Lloris had not been over confident with his feet in the finals against Croatia, he most likely would have been crowned the best goalkeeper of the tournament. Nevertheless, we believe that he is still a top five goalkeeper for 2018.    
No.4 - Ederson Santana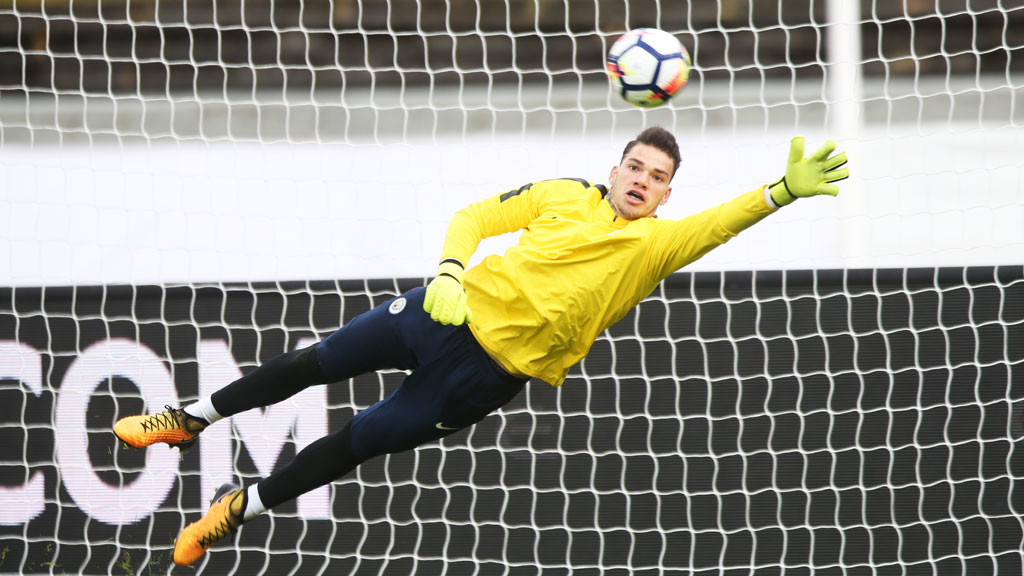 Even though Ederson was Brazil's second choice keeper at the 2018 FIFA World Cup, his performance with Manchester City last season was exceptional. Ederson is a very complete goalkeeper and the aspect of his game that stands out the most is his footwork. In 56 Premier League games, he has already completed 1,432 passes, an average of 25 successful passes a game, one of the best records in the Premier League. Furthermore, Ederson has been able to keep clean sheets in 24 of his games and only concedes an average of 0.75 goals per game, one of the best records in Europe's top five leagues at the moment. Taking into account Ederson's performance, stats and his ability to take control on the pitch, definitely put's him on the top five list for 2018. 
No.3 - Thibaut Courtois
The best goalkeeper of the 2018 FIFA World Cup, who landed a move to arguably the most prestigious club in the world, Real Madrid, must be included on the list of the top 5 goalkeepers of last year. Courtois had an excellent season, helping Chelsea to fifth place in the Premier League, round of 16 in the Champions League, EFL Cup semifinalists and FA Cup champions. He played a huge role in one of Chelsea's best seasons over the past few years. Similar to Lloris, Courtois was a star of the World Cup where his Belgian Team finished third and he was crowned goalkeeper of the tournament. His performance with Chelsea and Belgium has landed him a move to the 13 time Champions League champions, Real Madrid. He started the season off slow but he is now starting to reach his max and looking like one of the best goalkeepers in the world.
No.2 - Jan Oblak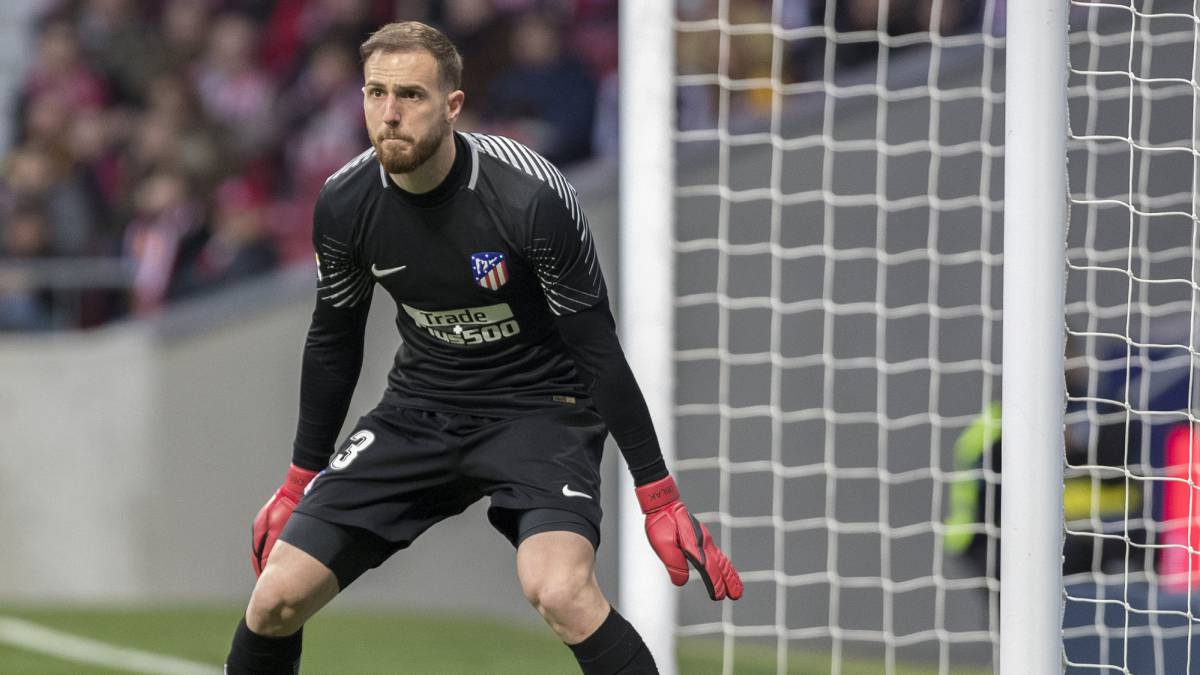 Oblak has been crowned La Liga's best goalkeeper for the last three seasons and he does not look like he is slowing down. Oblak in Atletico was La Liga runner up last season and he also helped them to win the Europa League title. We have chosen Oblak as the number two goalkeeper of last year because of his solidity in goal. He rarely makes a mistake and he transmits calm and coolness to the rest of his team. At the same time, he is one of the most complete goalkeepers in the world. He is excellent at making a high diving save, but also very composed with the ball at his feet. Furthermore, because of his height, he is able to dominate his six yard box on corners and crosses. When you take all of his qualities into consideration, Oblak must be considered as one of the best goalkeepers in the world for the past three years and especially in 2018.
No.1- Marc Andre ter Stegen
ter Stegen must be considered the best goalkeeper of 2018. His incredible performances at one of the best clubs in the world, FC Barcelona, have put him above everyone else. ter Stegen is one of the most physical and explosive goalkeepers the world has ever seen. That, combined with his excellent footwork, make him the best goalkeeper at this moment. He has demonstrated on multiple occasions that he can reach absolutely every inch of his goal. Furthermore, ter Stegen must be considered the best goalkeeper in one vs one situations. He is able to get his leg or fingertips to the ball in a split of a second. Joachim Low's largest mistake in his coaching career was not to play ter Stegen at this summer's World Cup. ter Stegen arrived in top form but his coach opted to play a goalkeeper who had been injured for over half a year before the World Cup, and that was ultimately the demise of Germany. In our opinion, ter Stegen is the best goalkeeper of 2018 and if he maintains his current form, he will remain untouchable. 
Other Top Goalkeepers:
- Kepa: Kepa, the world's most expensive goalkeeper, showed his quality last season at Athletic Bilbao and is currently playing well for Chelsea in the EPL. At this moment, he just needs a little bit more time to adjust to life in the Premier League, but he will be a contender for a spot on the top five list in 2019. It will be very interesting to see the competition between Kepa and De Gea in the Premier League as well as for the starting spot for Spanish National Team.
- Neuer: Everyone knows that Neuer is a top goalkeeper, one of the best over the last five years. We believe that it would be unfair to put him on the top 5 list for 2018 due to the fact that he spent the majority of the year on the sidelines and he did not preform well at the World Cup last summer. We will see if Neuer can recover his top form in 2019, althoughI it looks like he may be approaching the end of his career. It would be unfair if he continues to play for Germany with ter Stegen waiting on the bench.
- David De Gea: De Gea was able to pull out some incredible saves and help Man Utd to become runners up in last season's Premier League, but it must be said that his performance with the Spanish National Team last year, especially during the World Cup, was dreadful. It appeared as if every shot on target ended up as a goal, and for that reason we did not include him as a top 5 goalkeeper. The Spanish media really pushed for De Gea to play for the La Roja two years ago and to put Casillas out of the team. After this World Cup, it appears that Casillas' shoes are too big for De Gea to fill. 
- Alisson: Alisson is without a doubt a top goalkeeper who offers a lot to whatever team he has played for, be it Roma, Liverpool, or Brazil. The only reason why Alisson is not on the list is because of his consistency. He was somewhat inconsistent with Roma in the Champions League last season as well as with Brazil at the World Cup this summer.
Looking back to their best?  
- Iker Casillas: If this was a top ten list, Iker would have definitely been included. At the time of writing, he had a better record than ter Stegen, Courtois or De Gea. Casillas is arguably the best goalkeeper of all time and he is continuing to show his quality between the sticks at Porto and is in contention for a recall to the Spanish national team.
- Buffon: Buffon is a legend in goalkeeping and had a very good year. He played most of the year at Juventus and is now at PSG. He is continuing to play well, sharing time with Areola. The good news for Buffon lovers is that he is still playing at a very high level with one of Europe's best clubs.
Look out for:
- Fernando Pacheco: Pacheco is currently playing for Deportivo Alaves who are only one point away from a Champions League place. This would not be possible without Pacheco, a Real Madrid product. He has kept his side in close games and is playing at the highest level he ever has. Let's see if he and his side can keep up the fine form and finish in an European spot at the end of the season. He certainly deserves a call from Luis Enrique!
- Jordan Pickford: England and Everton's number one is in fine form and played a huge role in England advancing to the semi-finals at this summer's World Cup. Only 24, he looks to be a goalkeeper with a bright future.
 We hope you enjoyed reading through our top 5 goalkeepers of 2018. Stay tuned for new blog posts coming soon about the top 5 female goalkeepers of the year.